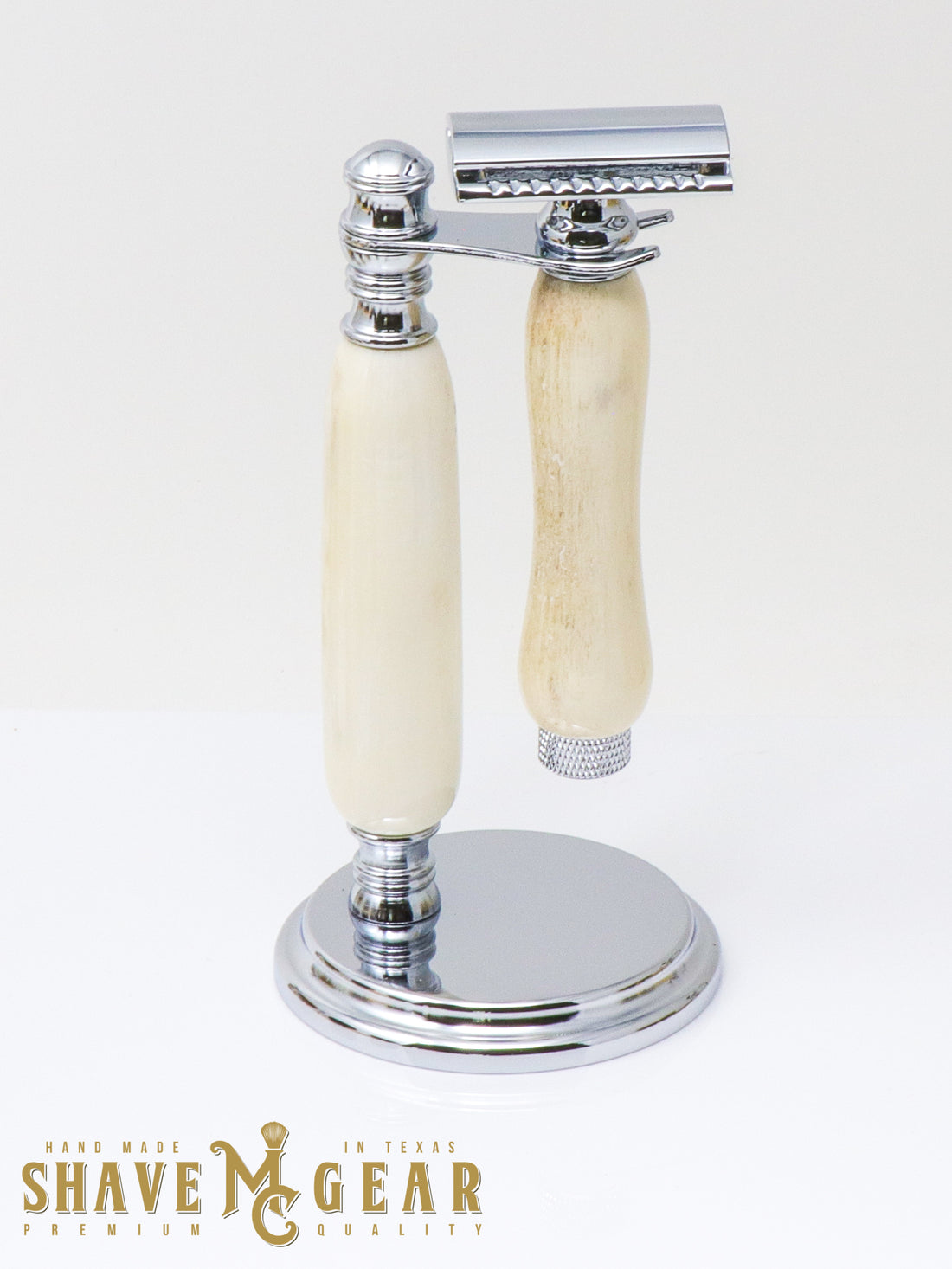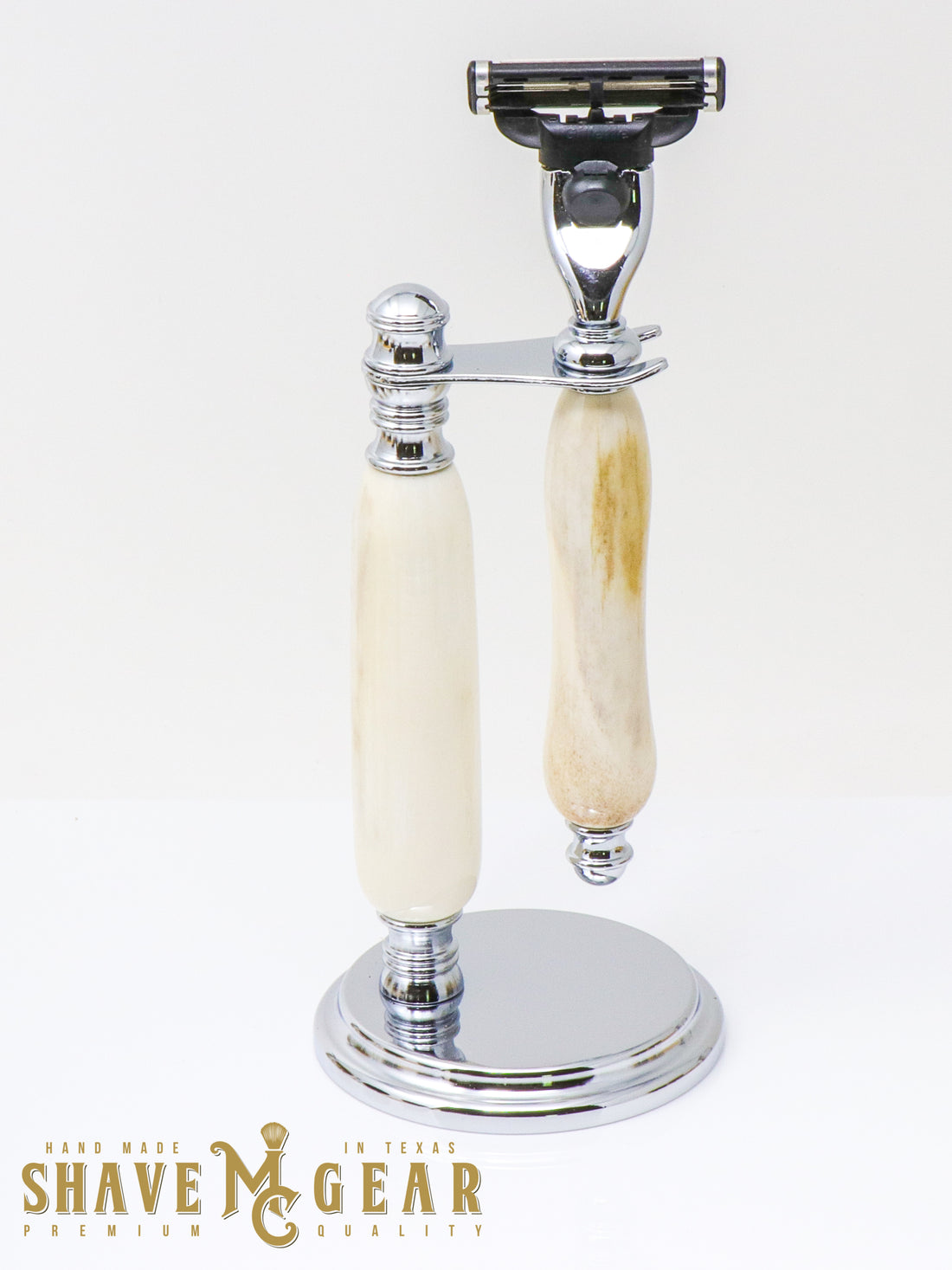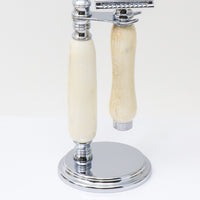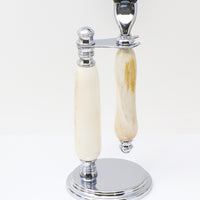 Hand-turned Razor Set in Antler
Upgrade your shave with this custom razor set hand turned from domestic antler. This set includes a Gillette™ compatible razor or safety razor, and a matching stand. Comes packaged in a box for easy gifting to your favorite guy.
Razor
Choose either the Gillette™ Mach3™, Gillette™ Fusion™ or Safety Razor
Gillette™ Mach3™
The Gillette™ Mach3™ razor blade is one of the most popular disposable blade cartridges in the United States. Isn't it time to upgrade your blade with a suitable razor to match?
Disposable Blade Type: Gillette™ Mach3™, Gillette™ Mach3™ Turbo
Gillette™ Fusion™
The Gillette™ Fusion™ razor blade is the big brother to the ever-popular Gillette™ Mach3™. With its 5-blade design and single trimming blade on the back, it is destined to keep you looking your best. 
Our MC Shave Gear razors are compatible with the Gillette™ Fusion™. Crafted by hand in Texas, this razor not only looks great but fits nicely in the hand.
The Gillette™ refill blades can be easily found at your local retailer or online at ondemand.gillette.com. Gillette™ finally got with the program to make getting the blades you need as simple as a text message!
Disposable Blade Type: Gillette™ Fusion™, Gillette™ Fusion™ Proshield
Traditional Safety Razor
The traditional safety razor predates the disposable razor by generations. Using a single, double edged blade, the safety razor can provide a smooth clean shave at a fraction of the cost.
***Note***
Because each piece is hand turned in our shop in Texas, there will be minor differences between the images shown and what you will receive.
If the item is not on hand, it will be crafted to order. This may result in up to a two week delay to ship the item. During holiday seasons it may be longer.