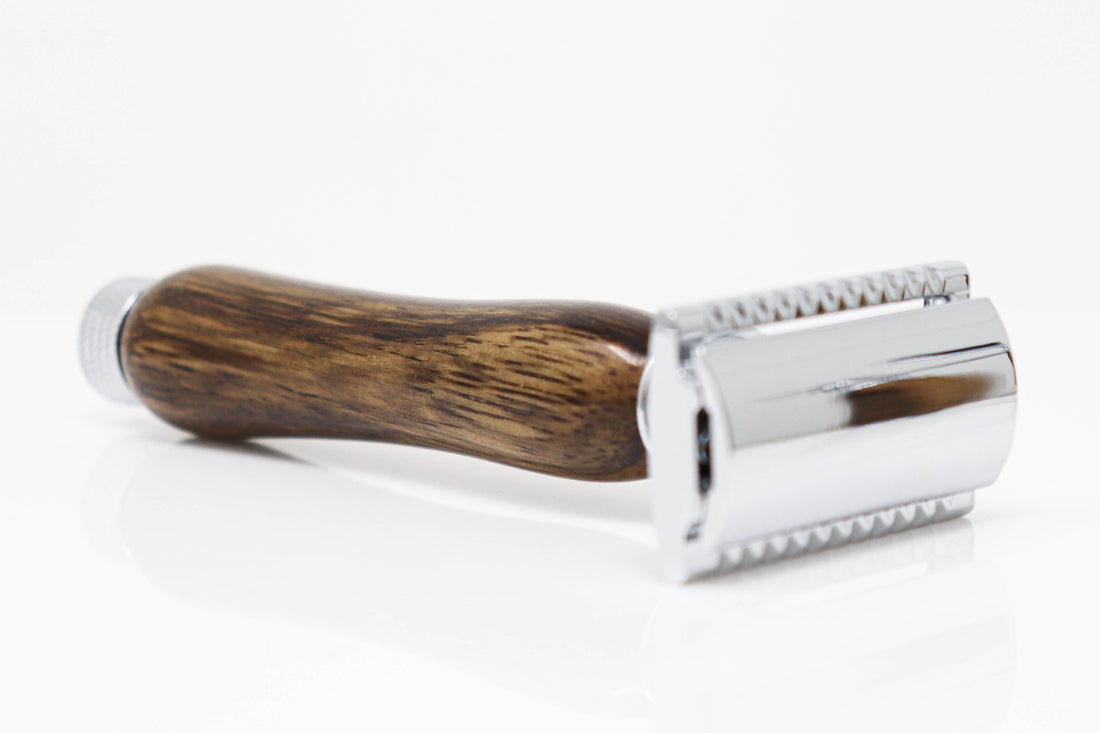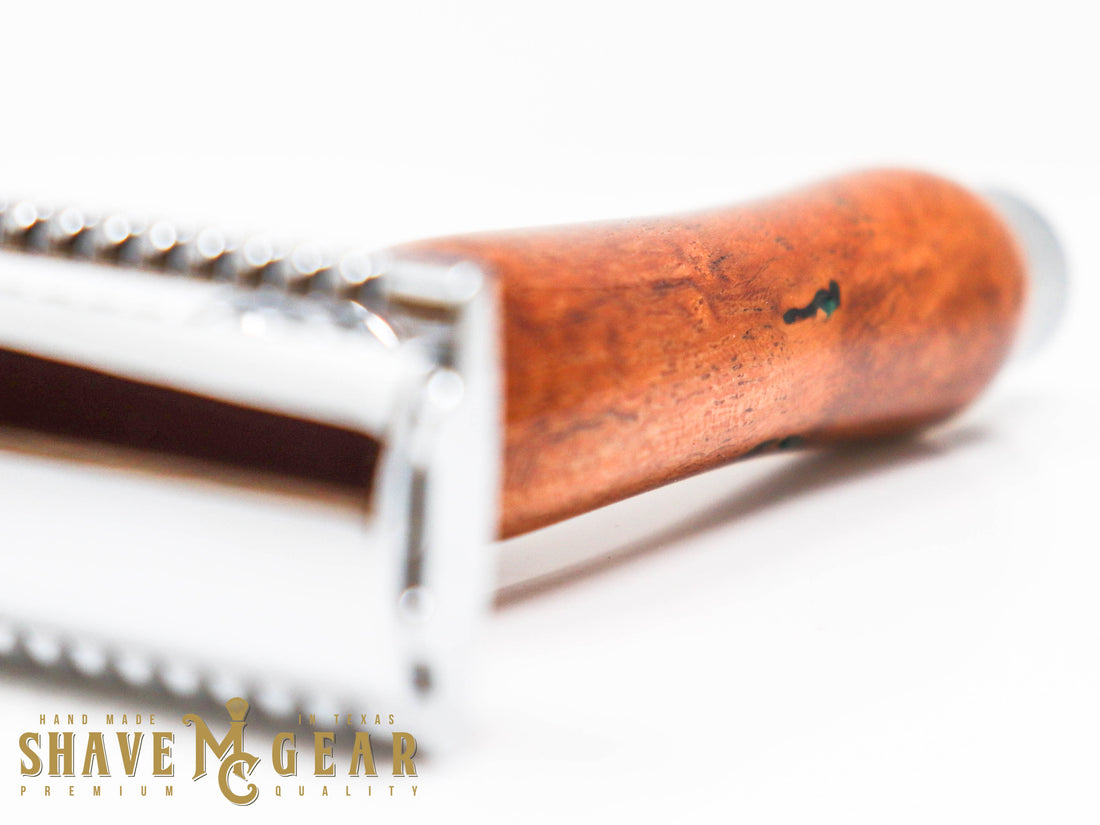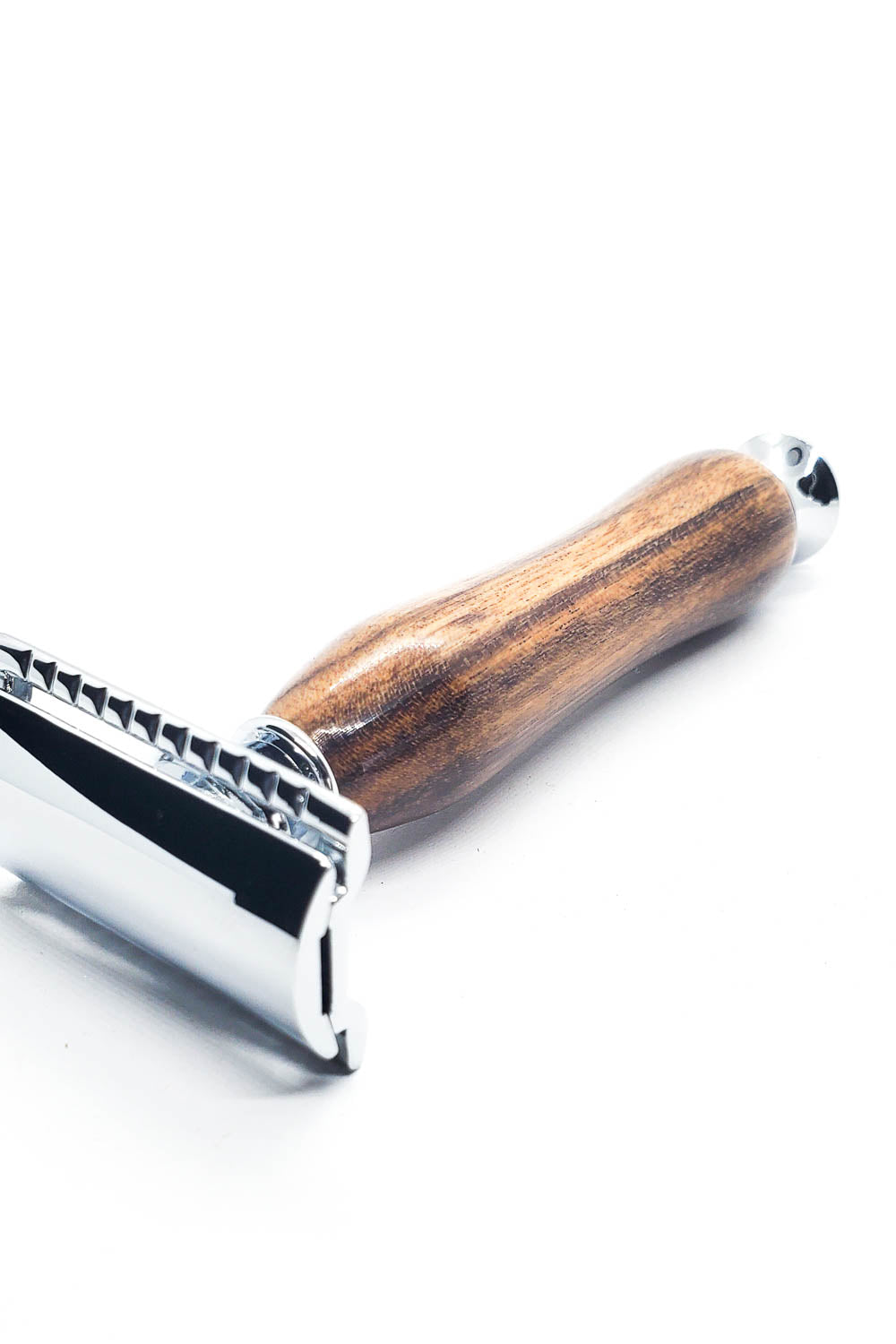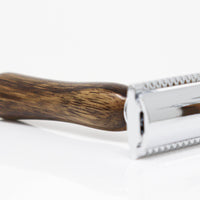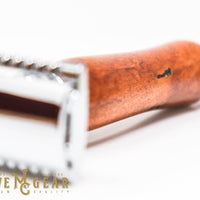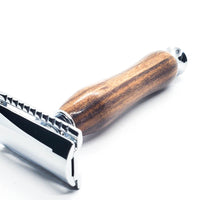 While the world has moved on to cartridge razors, the simple safety razor is again gaining popularity for a man's (or woman's) shave of the day. Using a single blade, the safety razor can provide a closer shave with less skin irritation. 
It takes some practice to master, but the benefits are worth it. Not only do you get a closer shave, but also save money on blades. And, it has a zero plastic footprint meaning that no plastic is used in the razor or most blade packaging.
***Note***
Because each piece is hand-turned in our shop in Texas, there will be minor differences between the images shown and what you will receive.
If the item is not on hand, it will be crafted to order. This may result in up to a two-week delay to ship the item. During holiday seasons it may be longer.