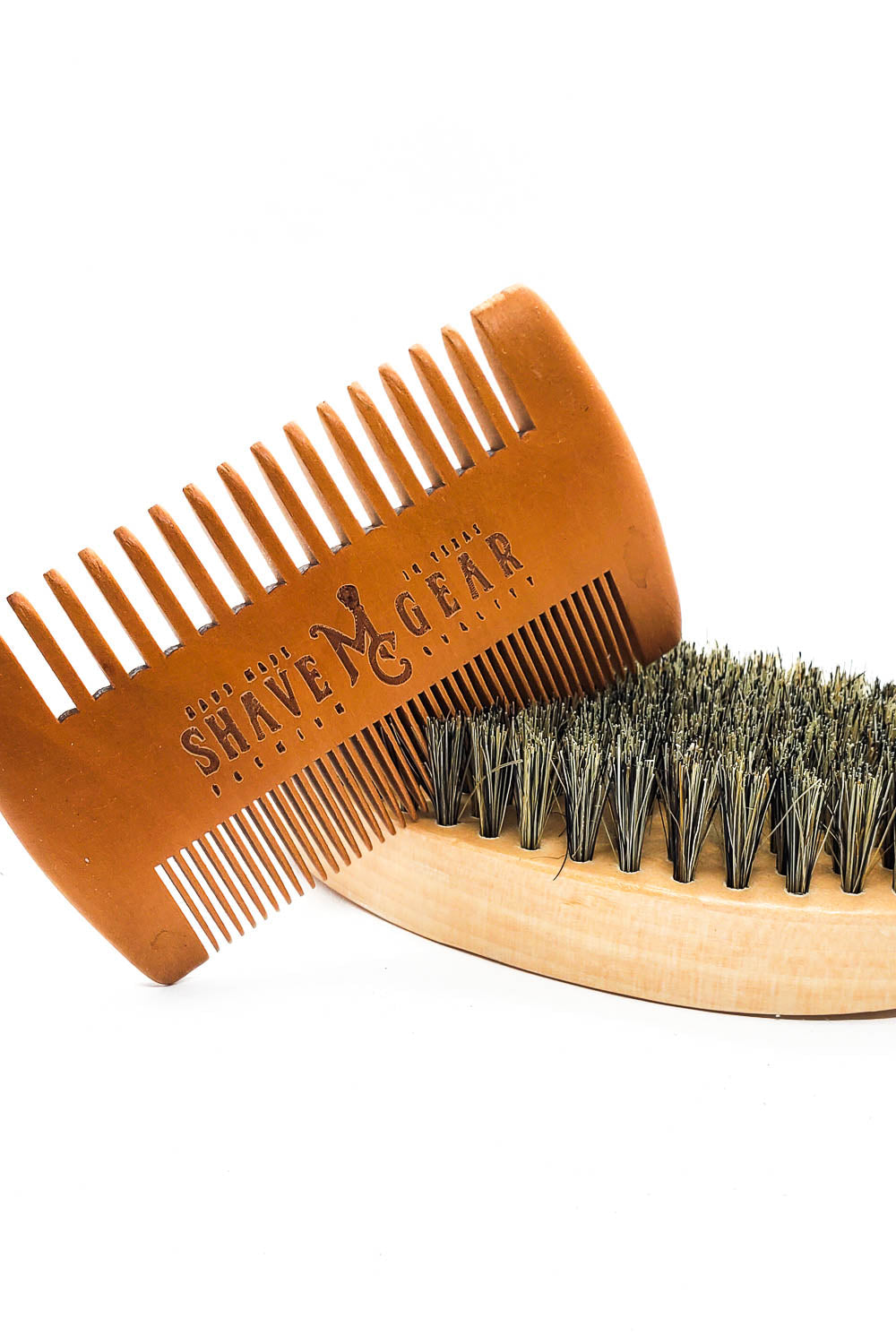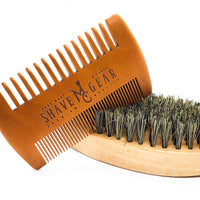 Renegade Beard Care Kit - Everything You Need for a Great Beard
Everything you need in one beard care kit to keep your beard growing strong and healthy or to get started growing your fantastic facial hair. This kit includes it all - a full size of our beard oil, a full tin of our beard balm, a beard brush with bristles made from boar hair, and a beard comb made from wood.
Renegade Scent
The Renegade scent is reminiscent of lazy days by the river. Starting off strong with the tangy scent of oakmoss, the Renegade scent quickly subsides to a scent that is a reminder of a hike across a field in the morning dew. 
a summer day along the bayou
BEARD OIL
Good beard growth starts with skincare. Beard oils are used primarily for the skin beneath the beard. While the oils will soak into the beard to moisturize and promote healthy growth, the primary purpose of beard oil is to soften and re-hydrate the skin under the beard. It helps to eliminate the scratchy dry skin that commonly is associated with a beard and to eliminate the "beardruff" - the flakes of skin that fall onto your tailored suit or wrinkled flannel shirt.
BEARD BALM
When applied, beard balm absorbs into the beard hair, strengthening it and preventing split ends, and provide great control. This will give a lasting shine to your beard to make it strong and healthy. For those stubborn beard hairs that don't like to go with the flow of the rest of your beard, our Beard Balm can be used as a low-hold styling agent.
This kit also includes a wood beard comb and a boar hair beard brush.
Each 1 oz. tin of beard balm contains camellia seed oil, emulsifying wax, mango butter, castor oil, beeswax, a blend of essential oils, and vitamin e.
Each 1 oz. bottle of beard oil contains avocado oil, jojoba oil, argan oil, chia oil, and a blend of essential oils.
The Beard Care Kit is delivered in an attractive cloth bag with an engraved badge that is perfect for gifting.
This product uses all-natural ingredients.