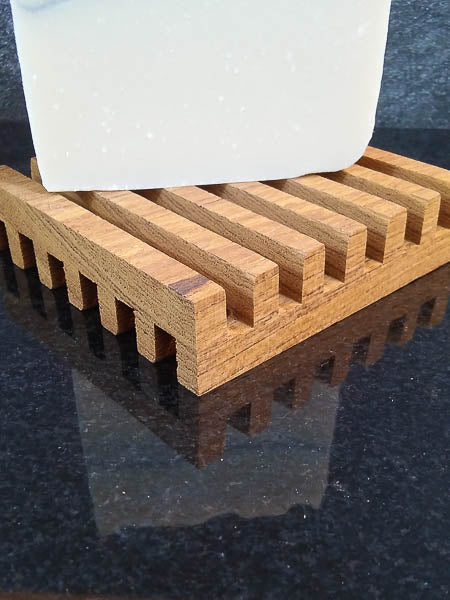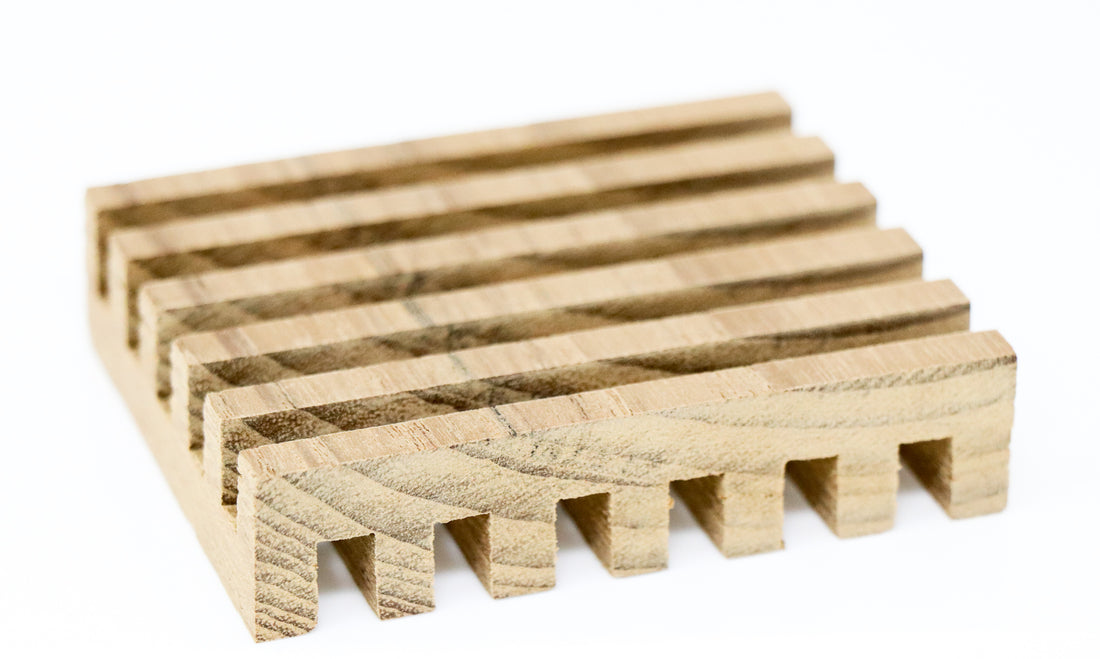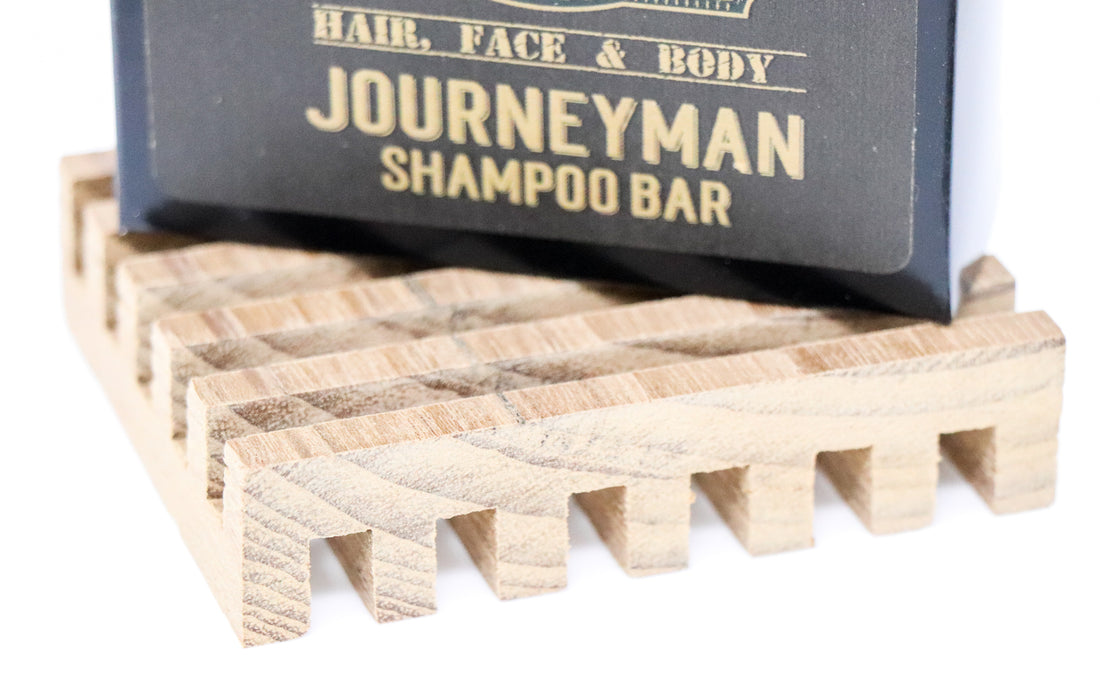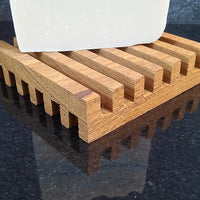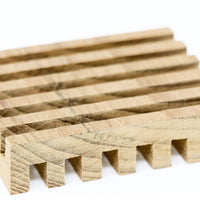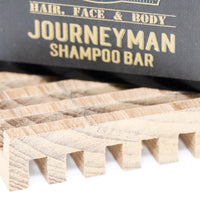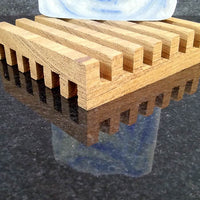 Handmade soap isn't cheap and it should last as long as possible. The best way to lengthen its life is to let it dry between uses. This will result in a longer-lasting, more durable bar of your favorite handmade soap.
About Our Teak Soap Tray
Made from a single piece of sustainably-harvested teak, the teak soap tray maximizes the open surface area to help your soap dry instead of sitting in a pool of water.
Renowned for its resistance to water, mold, and mildew, teak is one of the hardest, strongest, and most durable hardwoods. It is so resistant to water, that it is commonly used in constructing marine vessels. Because of today's extreme expense of sustainably-harvested teak, its use in marine vessels is usually limited to trim work.
Details
Using a Teak Soap Tray will keep your soap away from water and allow it to dry after every use making it last longer. It measures approximately 3 1/4 x 3 3/4 x 3/4 inches.